We are excited to announce the partnership between Direct Finance Corporation, a 5-Star reviewed direct lender specializing in purchase transactions, and Proper Real Estate, an omni-service real estate brokerage, to become their exclusive in-house lender. This partnership joins two dynamic forces in the real estate industry to create a win-win for clients with exceptional service and a streamlined buying process.
"Buyers can rest assured that Direct Finance is there to hand hold them from start to finish and ensure their transaction closes with transparency, quickness and great service," says Direct Finance owner Abe Arnous. Proper demanded only the best for their clients and Direct Finance was the only company that met their high expectations. "We can't express how excited we are for this partnership that we believe will be wildly successful!" says co-owner Paul Natividad.
This consummation was recognized at a Launch Event Party at Michael's on Naples in Long Beach. Teams from both sides are highly enthusiastic and looking forward to many successful closings.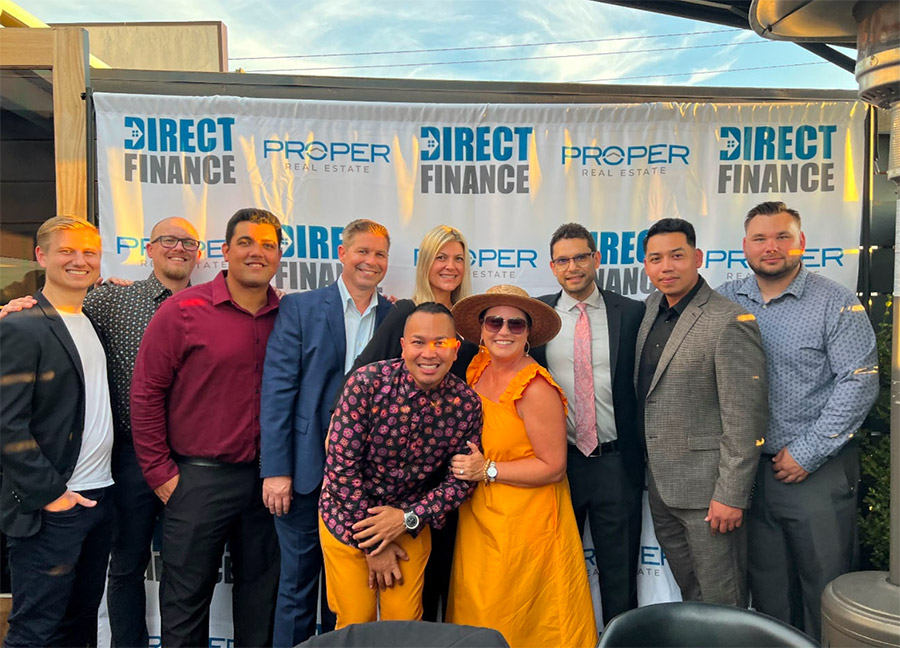 From Left to Right: Direct Finance Team, Kevin Grant, Zach Johnson, Ryan Rodriguez, Ken Brower, Lisa Assouad, Abe Arnous ‐ Owner, Alex Aguillares, Preston Potts. Front Row: Proper Real Estate Owners, Paul Natividad and Jenny Pok.